Pre-Order Labrys Trucks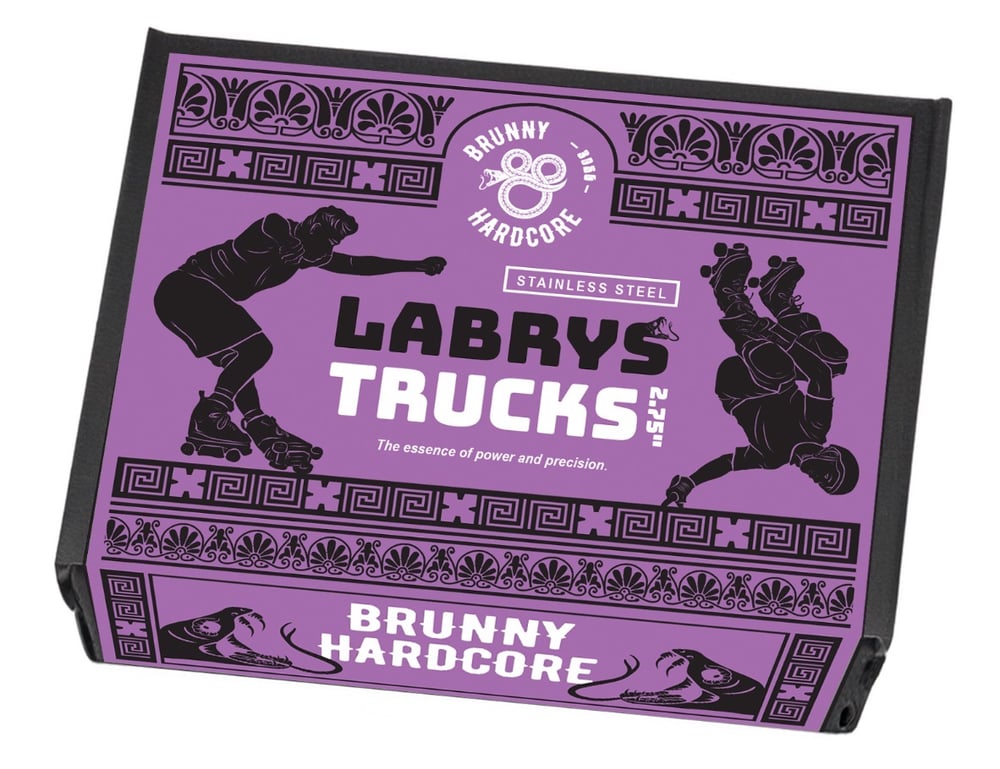 New Arrival from the Realms of Brunny Hardcore: The Labrys Trucks 🐍🪓

In lands where legends tread, inspired by the might of Amazon warriors and the steadfast heart of almighty champions, the Labrys Trucks were envisioned.
Crafted with a design that embodies strength and a through axle that stands unyielding, these trucks beckon those destined to master coping, rails, and ledges.
As your journey through the dominions of streets, vert, and bowls, let Labrys guide you with unmatched agility and reactivity.
🚨 A treasure rare, available for PRE-ORDER!
Limited stock on pre-order, ships in December 2023
Specs:
💥Titanium (Black): 120gr
💥Stainless Steel (Silver): 140gr
💥Length: 2.75 inch
Comes in a set of 4 Trucks
Compatibility:

🐍 Chuffed Skate standard plates
🐍 Sunlite plates
🐍 Suregrip Avanti Plates
🐍 Suregrip Probe plate
🐍 Suregrip Rock plate
🐍 Moxie Lolly standard plate
🐍 Marvel plates
For the adventurers, the trailblazers, the guardians of the grind. Begin your legendary saga with Brunny Hardcore.
Brunny Hardcore
Designed for the Pro,
Skated by everyone 🐍